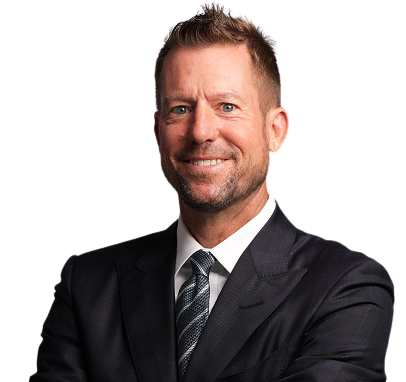 As the founding member of the firm, Jim prides himself in the longstanding relationships he has developed with the firm's clients and the favorable results he has obtained for them. Jim is a civil litigator who has extensive experience in complex litigation involving trucking, construction, products liability, civil rights, and employment law. He appears in federal, state, and appellate courts representing employers, insurance companies, self-insureds, municipalities, and individuals. Jim regularly conducts jury trials in multiple federal and state courts throughout the Midwest, but he also has substantial experience representing employers in mediations and arbitrations. Jim provides opinions and participates in arbitrations and administrative hearings involving OHSA, EEOC, Labor, EPA, FTC, and IWCC. Jim has successfully defended thousands of employment claims. He has arbitrated cases in every venue in Illinois and has taken appeals to all appellate levels.
Jim's background defending employers combined with his extensive civil trial experience has allowed him to recover hundreds of millions of dollars for clients by identifying and pursuing subrogation. He apprises clients of potential liabilities they may have in third-party claims to avoid surprise contractual liability, indemnification, and insurance and contribution issues. Jim has used his trial experience to pursue restitution and fraud claims in civil court against employees who have wrongfully obtained benefits. Jim is frequently retained to advise employers regarding return-to-work issues and termination issues. Jim has helped clients with OHSA and Labor investigations and has helped prevent or negotiate fines. Jim routinely conducts accident scene inspections after major accidents to assist clients to preserve evidence, obtain experts, initiate the attorney-client privilege, and handle potential lawsuits.
Jim prides himself in being one of the first calls that his clients make after an event to help guide them through the pitfalls of litigation and begin the process of how to best mitigate the client's exposure. Jim works and creatively fights for the best result. As the firm owner, Jim understands business, and he uses his business acumen to appreciate his clients' needs.
Education
Creighton University, J.D., 1994
Providence College, B.A., cum laude, 1991; Varsity Baseball, Big East Conference
Bar Admissions
Court Admissions
Illinois Supreme Court
U.S. Court of Appeals, Seventh Circuit
U.S. District Court, Central District of Illinois
U.S. District Court, Northern District of Illinois
U.S. District Court, Southern District of Illinois
U.S. District Court, Northern District of Indiana
U.S. District Court, Southern District of Indiana
Memberships and Affiliations
Peoria County and Illinois State Bar Associations
Defense Research Institute
Illinois Association of Defense Trial Counsel
Greater Peoria Claims Association
American Inns of Court
Mid-West Truckers Association
Workers' Compensation Lawyers Association
Distinctions
Best Attorneys of America (Top 1% American Lawyers)
Lawyers of Distinction (Civil Litigation)
William D. Boyce Service Award
Favorable jury verdict following an 8-week product liability trial successfully defending a major corporation against a $150 million damage claim. River Oaks Farm v. ADM and Growmark, (Knox County 1995).
Defeated a Kotecki waiver motion and defended employer eliminating a $52 million dollar exposure following jury verdict. Cent. Ill. Pub. Serv. Co. v. Agric. Ins. Co., 378 Ill. App. 3d 728, 728, 317 Ill. Dec. 180, 181, 880 N.E.2d 1172, 1173 (2008)
Defended Illinois city in a nationally publicized lawsuit in which officers were accused of coercing a confession leading to plaintiffs' loss of children, home, and months of unlawful incarceration. Sornberger v. First Midwest Bank, 278 F. Supp. 2d 935, 2002 U.S. Dist. LEXIS 26918 (C.D. Ill., 2002)
Obtained dismissal for Illinois city for alleged civil rights violations against its police department for excessive force and acting without probable cause. King v. City of Galesburg, 48 F. App'x 583, 584 (7th Cir. 2002)
Successfully obtained summary judgment in a civil rights claim leading to a favorable resolution for an Illinois municipality after appeal to the Seventh Circuit Court of Appels. Sornberger v. City of Knoxville, 434 F.3d 1006, 1009 (7th Cir. 2006)
In 2002, successfully defended city and mayor in high profile first amendment case in federal court obtaining a defense victory. Gianessi v. City of Pekin, 52 F. App'x 265, 266 (7th Cir. 2002)
In 2005, obtained a jury verdict for an Illinois city and its police department for allegations of excessive force, false arrest, illegal search claims, and that the officer's conduct endangered the children in plaintiff's home. The victory was affirmed by the Seventh Circuit Court of Appeals. Sargent v. Idle, No. 04-1183, 2005 U.S. Dist. LEXIS 30413, at *1 (C.D. Ill. Nov. 16, 2005)
In 2018, obtained punitive damages, restitution, and attorneys' fees with circuit court fraud verdict from an employee that fraudulently obtained benefits from trucking company. Double D Express v. Levi, 16-L-30 (July 12, 2018)
Won reversal of a lower court ruling abolishing employer's $630,508.56 lien and established crucial law for employer's and insurance carriers in Illinois that an employer's right to reimbursement for benefits paid is absolute. Estate of Rexroad v. Mid-West Truckers Risk Mgmt. Ass'n, 422 Ill. Dec. 715, 103 N.E.3d 1079 (May 15, 2018); Estate of Rexroad v. Mid-West Truckers Risk Mgmt. Ass'n (In re Estate of Rexroad), 424 Ill. Dec. 429, 108 N.E.3d 852 (2018)
In $12 million-dollar catastrophic construction claim, obtained excess coverage for trucking company through successful declaratory judgment action. CCSFI v. SNCC, 19-MR-89. St. Clair County Circuit Court (April 26, 2019).
In a high-exposure wrongful death claim after a teenager employee was electrocuted, we obtained a venue transfer from Cook County to Livingston County, Illinois by filing and arguing a forum non conveniens motion. As lead defendant, we obtained and submitted 17 witness affidavits, ranging from eyewitnesses and emergency personnel to expert witnesses that were key to the Cook County circuit court judge granting the motion. Result: Venue transfer from plaintiff-friendly Cook County to the downstate Livingston County venue to slash a multi-million dollar verdict potential and employer's contribution liability. Rambo v. Luckey Transfer, 17-L-7956 Cook County Circuit Court (6/22/18).